(2.5 / 5)
If you're looking for a good set of resistance bands to get in shape, then Gymshark resistance bands might be an interesting option for you. In this article we have written an in-depth review to help you decide if they would be the right option for you.
While on the face of it, Gymshark resistance bands might seem like an excellent option, even they have certain shortcomings that you need to be aware of.
Gymshark is a company that started in 2016 and has been selling workout gear and apparel ever since. They operate in multiple countries. While their isn't much information available about their product line, it seems like they have limited experience with resistance bands.
Here's a closer look at the Gymshark resistance bands :
Whats Bad?
1. Poor Customer Service
While the company seems to be manufacturing decent quality products, we found a lot of customers complaining about customer service. The service might vary according to your location.
2. Price
The company sells resistance bands at double the prices you would get on Amazon for similar products. After comparing these products with gymshsark, we found that for an average user Gymshark resistance bands dont really provide added value for money.
Whats Good?
1. Colour & Design
Gymshark excels at making the resistance bands look great, we personally find their light green colour super appealing. While most other brands print their name in extremely big font size on the band, gymshark limits its branding to a decent and small logo.
2. Material & Build
The Gymshark resistance bands are made of 54% Polyester & 46% Elastodiene. In addition to this they use silicon taping for non-slip hold. If we compare this to the other brands in the market, 95% of them just disclose that they are made of 100% latex, and i have not seen non-slip holds on any other brands in the market. This sets gymshark apart from the competition but you have to decide how useful are the non-slip holds in reality.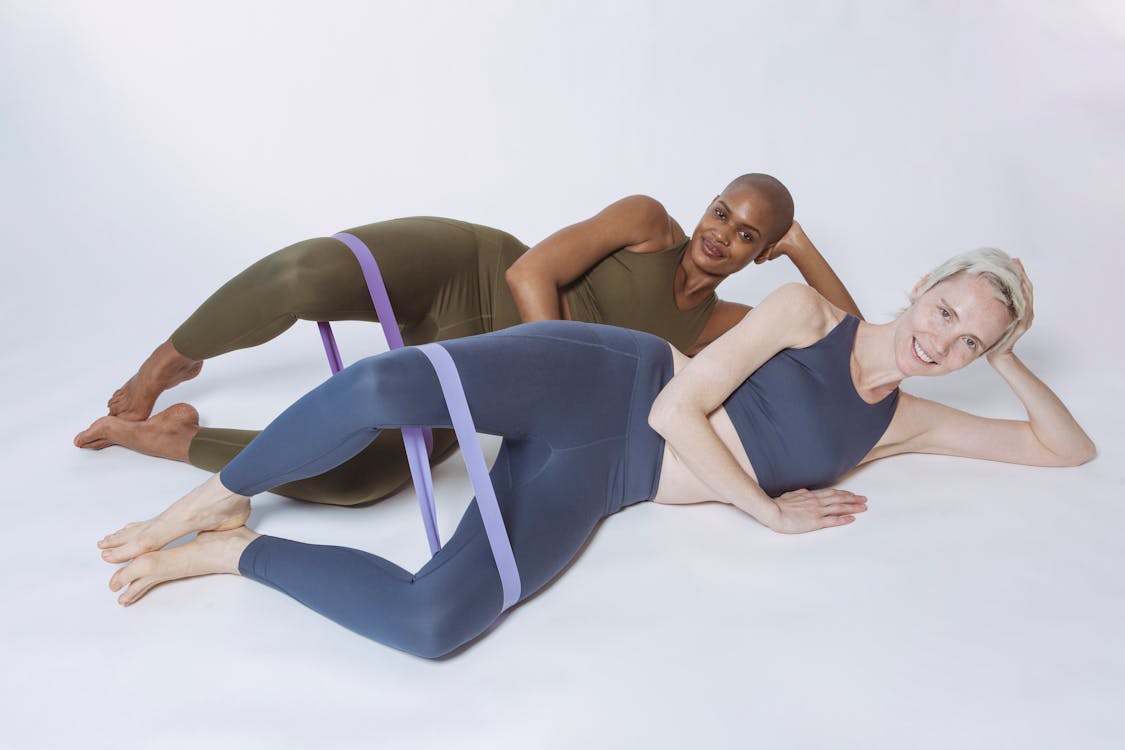 What does the company claim?
Gymshark resistance bands are a great addition to your workout bag. Resistance bands are perfect for building muscle, toning, and building strength.
Gymshark resistance bands offer high-quality resistance at an accessible price. It uses in several ways for added versatility: as resistance bands only, combined with weights, or added to free weights for a total body workout.
These ultra-sturdy resistance bands are the ideal way to work your muscles while you're on the go. Use them in the gym, at home, or outdoors – they're a great addition to your fitness routine.
Gymshark resistance bands are available in different resistance levels.
Product description:
Rubberized assisted pull up band
Low assistance is ideal for advanced intermediates
One band per pack
Printed Gymshark logo to the side
100% Latex
Medium resistance
Premium fabric band
Durable, lightweight build
Silicone taping for non-slip hold
Raised rubber tab logo
Carry bag included
54% Polyester 46% Elastodiene
Features:
Best in durability

Satisfactory product
Conclusion:
If you want your body to fit, then using resistance bands is one of the best exercises for you to do. They help build muscle, but they can also help you burn fat, stay fit, and improve your strength.
While there is nothing wrong with the Gymshark resistance bands we wouldn't recommend going for them when there are better options available in the market. The customer service would be similar in all of them, since we were unable to find a branded alternative. But, why pay double the price if you are not getting anything better?