The popular website traffic analysis and ranking platform Amazon will discontinue Alexa after more than 25 years in business on May 1, 2022. We've compiled a list of the best Alexa alternatives you can use if you're looking for a website similar to Alexa.
Why look for Alexa alternatives?
The company behind the Alexa.com website, Alexa Internet, was established in April 1996. Amazon purchased the website three years later and has since operated the service. The situation is changing, though, as Amazon has declared that Alexa.com will be shut down on May 1, 2022. Customers who already have a subscription will still have access through May 1 of the following year, as the company stopped selling new subscriptions on December 8.
Criteria to select Alexa Alternatives
Rankings for websites are one of the most common use cases that Alexa.com users will be trying to replace.
Because of their comparable and perhaps even more precise ranking system, Similarweb is, without a doubt, the best Alexa.com substitute.
But many users also use Alexa.com for various purposes, such as competitor research and competitive analysis in SEO and PPC. Other Alexa substitutes on our list, such as Similarweb, are more appropriate for those uses.
Last but not least, most of the choices on our list offer a broader range of SEO and digital marketing features compared to Alexa.com. These are excellent options for people looking to switch from Alexa.com and find more robust software than they did previously.
Must Read: Check how to find your Netflix Password when logged in.
Top 5 Alexa Alternatives to Monitor Website Traffic and Rankings in 2022
You can look at these five Alexa traffic rank alternatives.
A popular Alexa substitute is Ahrefs, which SEO experts use. Indeed a reputable name in the area of digital marketing. This platform can optimize your website, assess how it compares to your rivals, research keywords, monitor site rankings, and more. With more than 11.8 billion keywords spread across ten search engines, Ahrefs is renowned for its high-quality data metrics that provide you with helpful information. The price ranges from $99 per month for consumer access to $999 per month for enterprise access if you want to explore all of the features.
Pros:
ten search engines' keyword research.
Detailed dataset
history of rankings
Alerts for keywords ranked
Cons:
There is no trial offer
not suitable for novices
Spyfu is another viable alternative to Alexa.com. You can monitor your keyword rankings, look up organic competitors, see PPC keywords of competitors, look up competitor backlinks by keyword, and do much more with Spyfu.
After gathering the information, you can export it as an Excel file, CSV file, or PDF. The premium subscription gives you unlimited access to data, data exports, over ten years of historical data, and API access. However, the free version has a respectable number of features as well.
Pros:
a robust tool for competitor analysis
analysis of keywords
Cost-effective paid plans and helpful free options
Cons:
UI is somewhat disorganized
For beginners, it can be a little overwhelming.
No full-version trial is available.
Serpstat provides rank tracking, site audit, competitor analysis, and keyword research support if you need assistance with these tasks. You get all the typical features an SEO tool should have, like Semrush and Ahrefs. The data volume might not be as large as that of the rivals. Price-wise, it varies from $69 to $349 per month.
Pros:
competition analysis for SEO
a page audit
An analysis of keywords
Cons:
The keyword difficulty might not be precise.
It lacks distinctive characteristics.
Semrush, a well-known platform for content marketing that was first introduced in 2008, has robust SEO and website analysis tools. You can use Semrush's extensive feature set to assist with SEO, market research, and even paid search campaigns. Semrush is a reliable substitute for Alexa.com for keyword research and traffic analytics and is trusted by digital marketers worldwide. For individuals, a Semrush subscription costs $119.95, while a business subscription costs $449.95.
Pros:
fantastic tools for keyword research
Tracking of Ranks
Monitoring backlinks
Analyzing competitors' SEO
Cons:
rapid learning curve
Per account, one user; each additional user is $45
The cost of additional features can increase.
To access the service, you must have an account.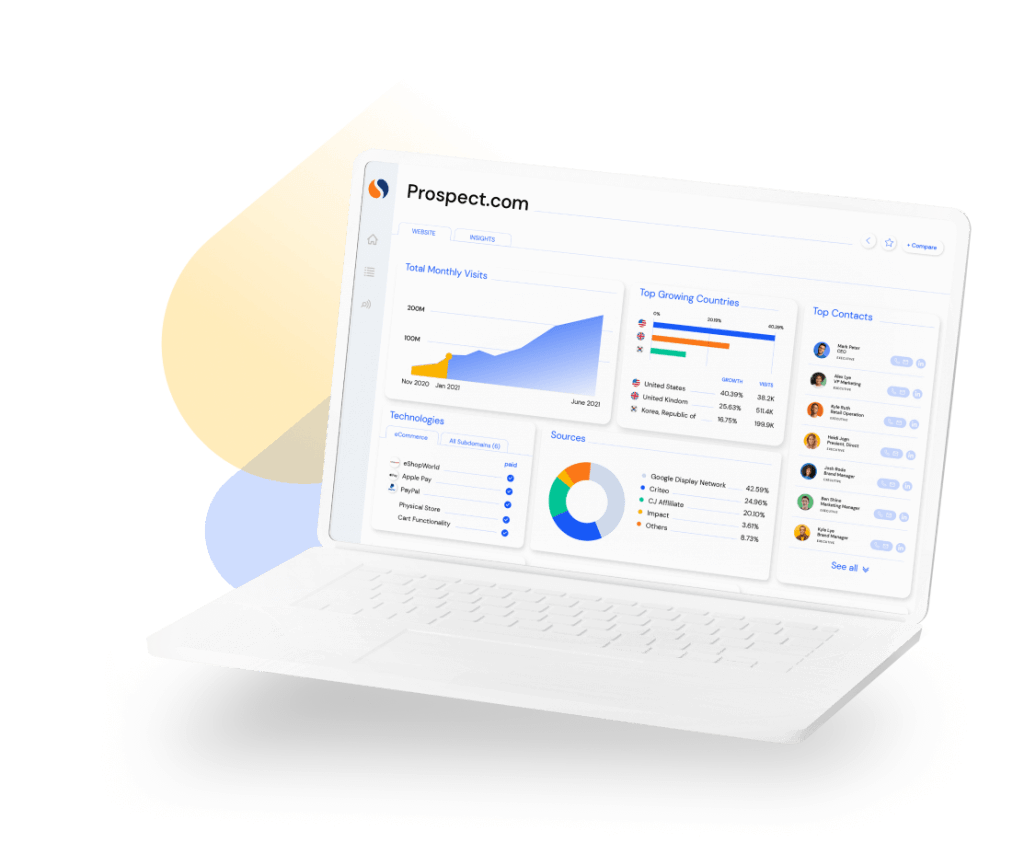 You should try Similarweb if you're looking for a website that only compares website traffic. Using Similarweb, you can see the engagement and traffic metrics for websites in your preferred regions and the global, national, and category rankings for those websites.
Compare the rankings and engagement rates of your direct rivals by looking at them. Consider Similarweb as a viable substitute if comparing website traffic as your primary use case for Alexa.com. You can also choose the enterprise plan for unlimited results for each metric and up to three years' worth of web traffic data.
Pros:
large dataset.
Numerous data points.
Export outcomes.
Cons:
There isn't a mobile application.
costly business plans
Conclusion
One of the easiest ways to examine your web traffic has long been Alexa.com. Although its demise will be greatly missed, there are feature-rich alternatives that can fill the void. We sincerely hope that this article was helpful to you if you were looking for a website similar to Alexa.com. You can let us know in the comments section below if you believe another service of a similar nature should be included on this list, and we'll try it out.